The Texas Zoo is partnering with TPWD's Project Wild this Earth Day Saturday, April 22nd!
This paid professional development workshop is for anyone who works in education with children or the public.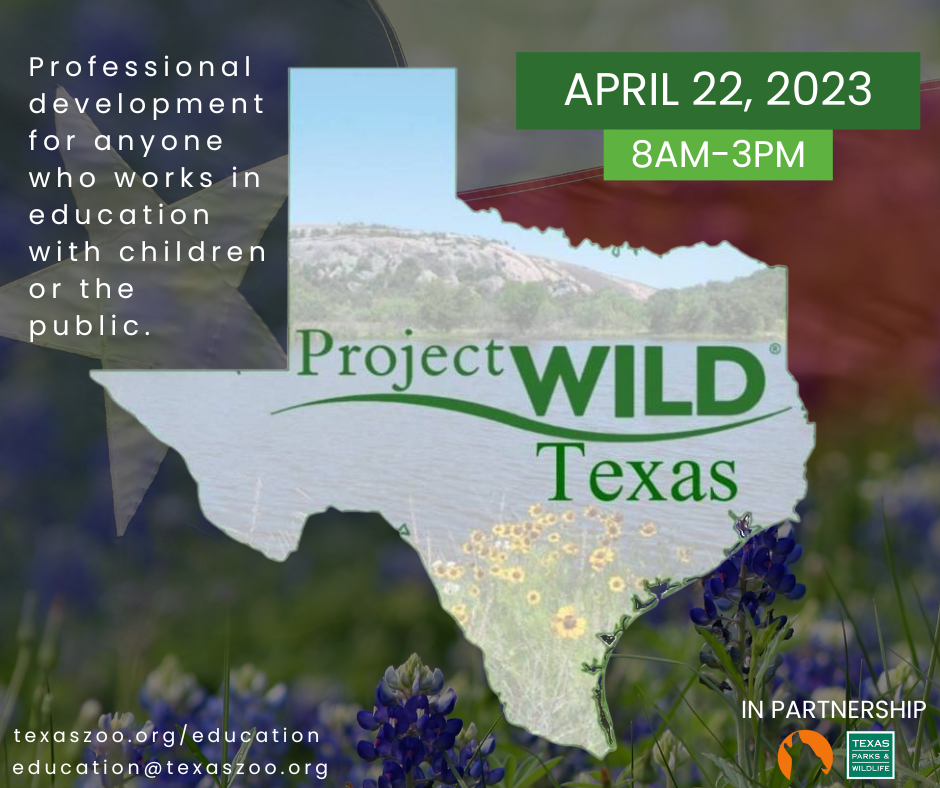 Project WILD invites you to explore and share the fascinating world of wildlife and ecosystems using fun, hands-on educational activities. You will experience engaging, TEKS-aligned activities while networking with other educators. 
Workshop participants receive:
6 hours TEA-approved CPE and TEEAC Credit
Project WILD K-12 guide
Texas-specific resources 
Anyone who works with children, including teachers, homeschoolers, informal educators, and scout leaders, is welcome.