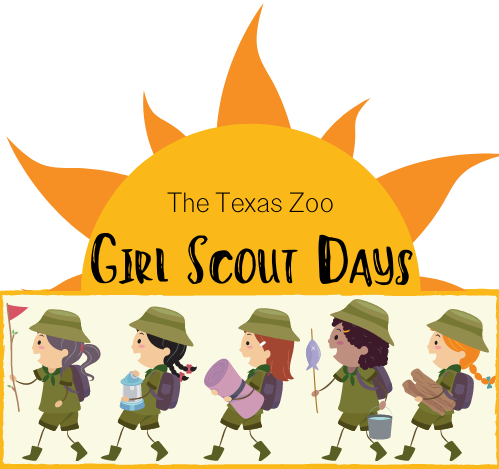 Currently our Girl Scout Days are being held virtually on select Saturdays. Scouts will receive a lesson over the badge material from a zoo educator, do a craft and collaborate with other scouts through a Live Meeting on Google Meet!
Registrations Details
Pre-registration is required for this program. Registration closes at midnight the Thursday before the event. Please note that programs must have at least 5 registrants to make. To maintain program quality, the program will be limited to 25 registrants. For any further questions about registration please email, education@texaszoo.org.
Program Schedule
1PM-2PM
2021
Jan. 9th: Ambassador Water 
Feb. 13th: Brownie Bugs
March 13th: Cadette Animal Helpers
April 10th: Senior Voice for Animals
May 8th: Brownie Pets